OK fellow Reddish Blues Members, ambitious I know but, how do you fancy a trip to NEW YORK?
Yes NEW YORK (USA) taking in the sights such as  Central Park, Fifth Avenue, Ellis Island, Empire State Building and of course… Statue of Liberty to name but a few….and to watch our sister club New York City, Frank Lampard & Co at the fabulous YANKEE STADIUM?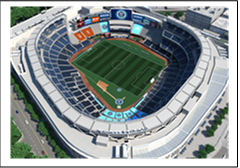 Well, I am holding a PRE NEW YORK meeting – Power Point presentation and full details including…WHEN – WHERE – HOW LONG & most importantly HOW MUCH!!!
I can tell you it WILL NOT BE CHEAP!
However ALL REDDISH BLUES MEMBERS are invited to come along on THURSDAY 28TH JANUARY 2016 at HOULDSWORTH WMC 8.00PM
If interested – YOU MUST: BRING YOUR PASSPORTS – CHEQUE BOOK AND/OR YOUR CREDIT/DEBIT CARDS WITH YOU…on the night! I will have to book it within a couple of days from that meeting.
If you have been to NEW YORK before then bring along your advice/warnings and any assistance you think we should be given.
See you then.
Martin Flynn
Social Secretary
07802 463 999